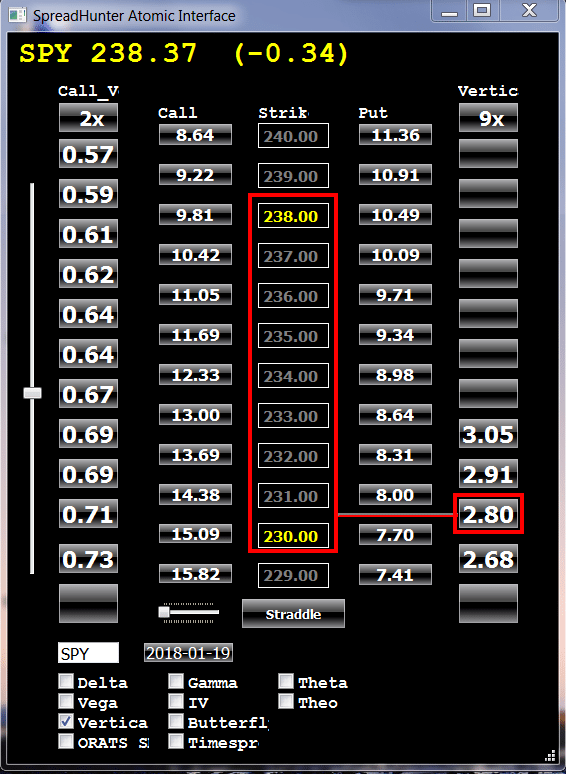 Ditch Your Dumbed Down Retail Trading Platform And Go With The Same System That Ex-Floor Traders, Quants and Small-to-Medium Size Hedge Funds Use
Developed by two ex-CBOE professionals with 50+ years trading experience.
 For an online demo call 312.520.0110.
To hook up your C++/python algos see our Programmer's API here
SpreadHunter Gives You Edge
Uncluttered, Straightforward Software
Everything you need, nothing you don't. SpreadHunter helps you identify trading opportunities faster
Spread Trades Executed Simply
See pre-constructed spread trades and trade with one click. It's never been easier.
Simple Pricing
SpreadHunter customers pay just $0.75 per contract, with NO ticket charges or base commission required.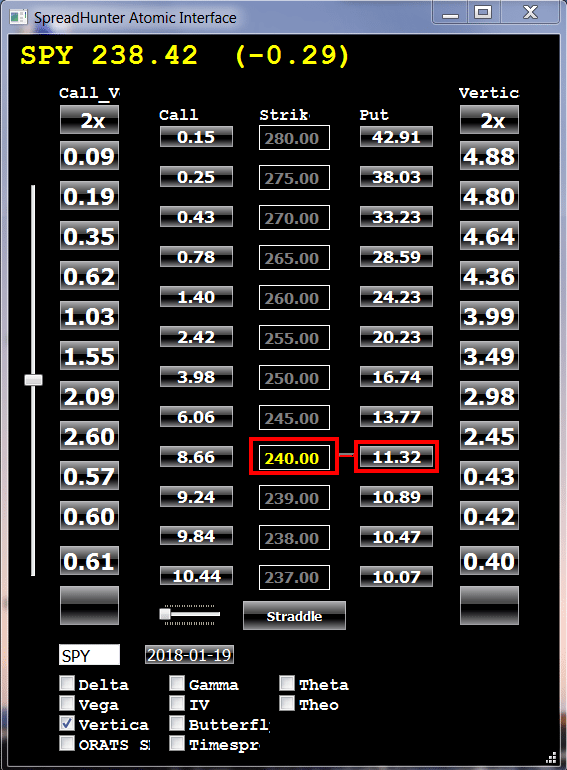 Frequently Asked Questions
SpreadHunter is a professional trading platform that is an Independent Software Vendor (ISV) to TradingBlock as a fully-disclosed introducing broker.
This means when you trade with SpreadHunter, your funds are held by and trades are executed by TradingBlock.
What kind of clients do you work with?
SpreadHunter has clients that range from individual options traders to mid-sized professional trading groups and funds.
How long does it take to open an account?
You can complete our new account application online (through TradingBlock's portal). Full account setup usually takes 2-5 days.
You really have no base commissions?
Yes, really! You'll only pay $0.75 per contract, no matter how many (or few) contracts you trade.
Take A Good Look
Get a demo of SpreadHunter, or ask any question you'd like.